The time has finally come. Our single Something Good is out. We have been eagerly awaiting it!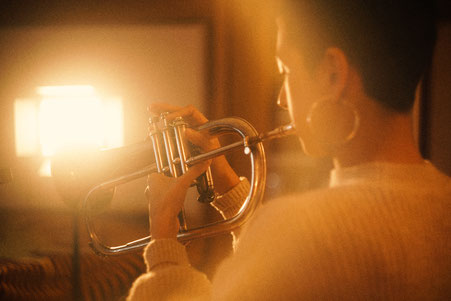 We are thrilled to present to you Marie Tjong-Ayong, who joined us not only playing flugelhorn but who is also lending her beautiful voice to our song "Something Good".
You may already know her as the trumpet player of Jan Böhmermanns "Tanzorchester Ehrenfeld" or you might have already witnessed her playing with her own trio. But have you ever heard her sing?
One day, our very own singer and pianist David was rehearsing with Marie on trumpet, when she suddenly put down her instrument and started to sing. David, surprised and stunned by Maries intense and warm voice, immediately missed the beat, f***** up and played all the wrong keys. Really, ALL of them. He had to ask her right away to sing a song on the next record which turned out to be "Something Good". We hope you'll enjoy it as much as we do.